Food.com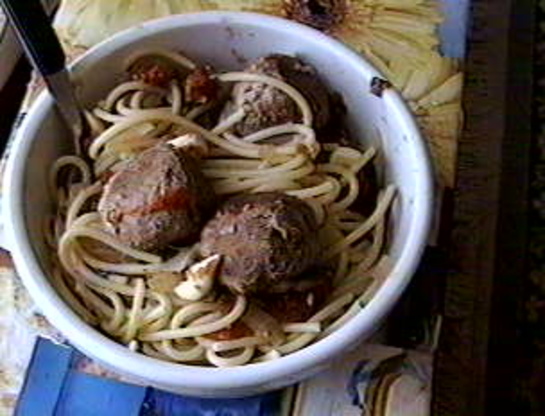 This recipe is adapted from a cookbook called vegetarian creations. It is a big hit with meat eaters and vegetarians alike! Even kids love it. A great substitute for meatballs and they even look like meatballs.

Awesome! The pecans give it such a different taste. Note this though: they don't have the exact texture as regular meatballs. I do recommend following the recipe accordingly and use FIRM tofu. Seriously, do not give a bad review until you've tried the recipe as written. Doesn't make sense! I think they tasted even better after they've been frozen. I love to throw them in a bean and pasta soup. I'm vegan and needed a meatball substitute. Reminds me, I need to buy more tofu to make these again. They store in the freezer just fine, btw.
Place oats and pecans in a blender or food processor and process until finely ground.
Remove to a large bowl.
Add garlic, sage, oregano, salt, pepper, and lemon juice to bowl.
Process tofu and water in blender (or processor) until smooth.
Add to bowl with other ingredients and stir until mixture holds firmly together.
Shape into 1.
5 inch balls.
Heat a little bit of olive oil in a non-stick skillet and skillet fry balls until reaching the desired level of brownness on all sides.
Adding more oil if needed.
Remove to brown bags or newspaper covered paper towels.
Place in a baking sheet and bake at 350 for 30 minutes or until done in the middle.
I sometimes skip this step and just flatten the balls slightly, so they will cook well on top of the stove.
Yields about 16 balls.
Serve over pasta cooked just al dente with some nice tomato sauce or as an appetizer.