tamalita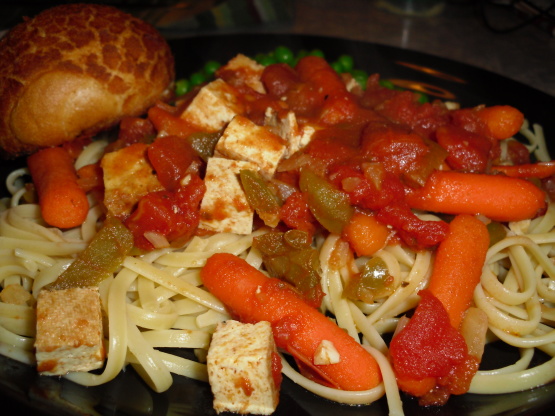 A pasta-based dish with tofu, tomatoes, carrots, and other veggies. From VT May/June 2006
In large pot, heat olive oil over medium heat.
Add onions and pepper. Cook 5-7 minutes, or unti softened, stirring often.
Add garlic. Cook 1 minute, or until fragrant.
Stir in tomatoes, carrots, tofu, sage, and bay leaf. Season with salt and pepper, if desired.
Cover. Reduce heat and simmer until carrots are tender (about 1 hour).
Cook pasta according to package directions (you can do this while you're simmering the cacciatore.).
Remove the bay leaf and serve the cacciatore over the cooked pasta.