Toffee Shortcake (Caramel Slice) - Traditional Scottish Recipe!
Um Safia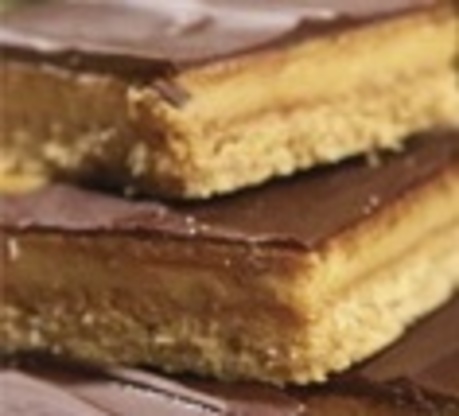 This is a recipe for delicious shortbread with a toffee twist. You serve it cut into small squares or slices if you prefere. This is easy to make & absolutely delicious! Please note: the recipes states an 8oz can of condensed milk as it is all the database allows - please use a 'small' can I buy them weighing 379g.
Cream the caster sugar with 4oz of margarine and then add the flour.
Knead as you would for shortbread then roll out and bake in a swiss roll tin until slightly brown.
Mix the other 4oz margarine with the golden syrup and add the condensed milk. Bring it to the boil in a small pan and spread over the shortbread base.
Melt the chocolate and pour it over the toffee mixture.
Allow to cool and then cut into pieces.