IOjaw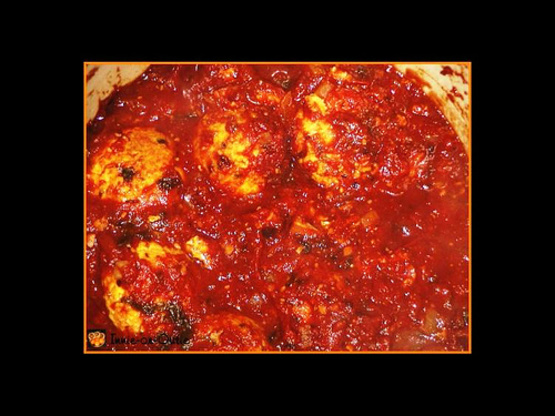 A tasty dish I created for my first try at a meatless meatball.
Place tofu on plate lined with paper towels; completely cover with more paper towels; and heat in microwave for 90 seconds to drain excess liquid.
Meanwhile, finely grate carrot, scallions, parsley, and basil in a food processor.
Preheat oven to 350°F (180°C).
In a large mixing bowl, crumble dried tofu into small pieces and thoroughly combine processed carrot mixture, panko, egg, pepper, Worcestershire sauce, mustard, and thyme until almost smooth and resembles a raw meatball mixture.
Form tofu mixture into 1½ inch balls. Place on greased baking sheet and cook for 20 minutes. Remove, flip over, and bake for 10 more minutes.
Remove from baking sheet and let cool for at least 30 minutes.