Toblerone Shortbread 2000 (Canadian)
Pamela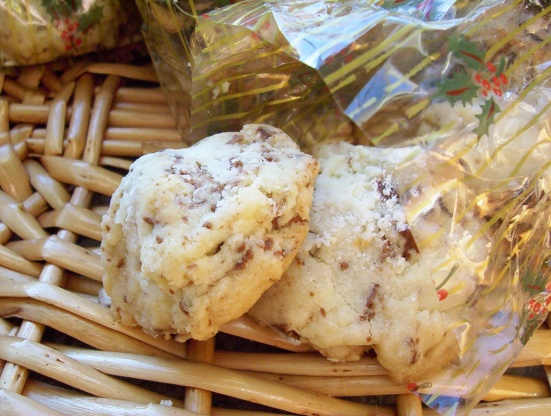 fast and easy, make them big like a snowball, this is a family recipe.. Since my niece made this one up for Christmas baking, its a true Canadian recipe.

Top Review by Pamela
I just received these from my annual Christmas Bake exchange. The only change in the recipe from the one I got was that my recipe called for 3 1/2 cups flour and only 1/2 cup cornstarch so I thought I'd just review this recipe instead of posting one so similar. I did not make these myself but I did sample them and they are so good!
Cream butter and icing sugar well together until light and fluffy.
Sift flour and cornstarch and baking powder together and add into sugar mixture.
Fold in the chopped chocolate toblerone candy bar.
Blend all well.
Roll into large cookie balls, about 2 inches.
Bake at 350 degrees for 11 minutes.
Remove, cool, dredge in powdered sugar if desired.