Iceland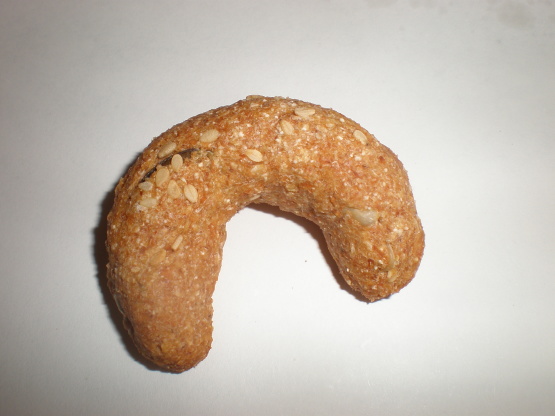 These crunchy cookies are the 2006 Grand Prize winning recipe in the BHG's Prize Tested Recipes Contest. Recipe by by Kim Sway. You can find the raw pumpkin seeds in health food stores or the Latin food section of grocer.

The only thing which troubled me was that i was not sure about the size of them and that i did not cover them in sugar as i did not see the reason for it, they looked just beatiful as they were. The region i grew up in is famous for its pumpkin seeds so i had a lot of joy baking them this saturday morning. Made for PAC fall 2008
In a skillet over medium heat cook and stir sunflower kernels and seeds for 3 to 5 minutes or until toasted. Remove from skillet; cool.
In a mixing bowl beat butter with electric mixer on medium speed 30 seconds. Add the 1/2 cup powdered sugar and vanilla. Beat until combined, scraping sides of bowl. Beat in as much flour as you can with mixer. With a spoon stir in toasted seeds and any remaining flour. Cover; refrigerate 1 hour.
Preheat oven to 350°F Shape dough in 2 1/2-inch-long ropes, then in crescents;.
Place 2 inches apart on ungreased cookie sheet.
Bake 12 to 15 minutes or until bottoms are lightly browned. Cool 1 minute. Transfer to wire rack; cool completely.
In a plastic bag gently shake cooled cookies, a few at a time, with 1 cup powdered sugar.