From www.walnuts.org website.
Directions
Dry roast the walnuts in a cast iron skillet on medium heat for about 8-10 minutes or until golden brown and fragrant. DO NOT burn. Set aside and cool to room temperature.
Combine toasted walnuts with the walnut oil and garlic cloves and puree in blender until smooth.
Add chickpeas, orange zest, orange juice, salt and pepper and continue to blend to a smooth consistency. Add some of the reserved garbanzo bean liquid if you think it's necessary for thorough blending and also for the consistency you prefer. Adjust seasoning if necessary.
Transfer hummus to a serving bowl. Serve with pita bread, tortillas, sliced French bread, cut up vegetables, etc.
Most Helpful
This is so good. A nice light change from the typical too garlicy hummus!!! Not sure if my Walnuts were Californian. I used unrefined extra virgin olive oil as I didn't have walnut oil on hand, Oasis orange juice, sea salt, to taste, and freshly ground pepper, to taste. DD (toddler) and I enjoyed this as a part of breakfast with rice crackers and celery sticks. I would make this again. Made for Veggie Swap 33 ~ April ~ 2011.

I'm writing with my mouth full. Oh, this is good---I had a pot of chickpeas going when I read this recipe. Had freshly grated orange rind, walnuts, so I forged ahead, even without walnut oil (used olive) or orange juice (had used it for something else) but did use a little extra of the rind. I was sparing with the added liquid--so this hummus is perhaps a little thicker than some--but not as thick as nut butter. The orange does something magical--it doesn't make this taste 'orangey' just bright and light. I really love this flavor and if I'm not very disciplined, will eat way too much...Thanks, CG!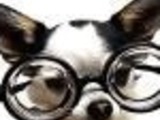 Everyone loved this orange hummous recipe. The walnuts were also a great addition. Delicious one, Cookgirl. I'll be making this again for Christmas - and often thereafter! Thank you for a wonderful recipe.