Toasted Spice Blend (Africa - Morocco)
COOKGIRl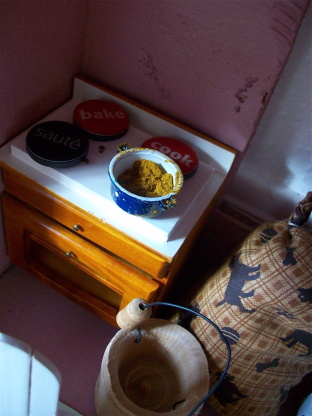 I liked this recipe I found in "Food for 50" for it's ease of prep & because it would allow me to bring a taste of Africa & Morocco to my Icelandic kitchen. It's also the 1st recipe I've seen that came w/a "warning" of sorts - "Use sparingly to season soups, stews & meats. The flavor profile compliments Moroccan & African dishes, but remember spice flavors intensify when toasted." (Use for marinades, rubs & general seasoning)

I made up a 1/2 batch today and loved the smell of the various spices together! Haven't cooked with it yet, but have been sprinkling it onto everything - salads, meats, veggies. It is a great addition. A keeper, Mary Pat.
Combine spices. Spread in a thin, even layer in a dry skillet.
Cook over med heat for approx 1-2 min, till fragrant & just beginning to smoke. Shake pan throughout cooking to prevent burning.
Cool & store in airtight container for up to 2 wks.