Toasted Quinoa (Or Barley) Pilaf
Prep 20 mins
Cook 20 mins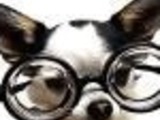 From Connie Guttersen's "Sonoma Diet," this is a very delicious, very healthy side dish with no saturated fat.
Directions
In a large saucepan, cook shallots and garlic in hot oil over medium heat until tender.
Carefully stir in quinoa or barley.
Cook and stir about 5 minutes or until quinoa or barley is golden brown.
Carefully stir in broth, thyme, and bay leaf and bring to boiling; reduce heat.
Cover and simmer about 20 minutes or until quinoa is tender and fluffy (cook barley about 10 minutes or until tender and liquid is absorbed).
Discard bay leaf.
Gently stir in roasted peppers.
Season to taste with kosher salt and black pepper.
Most Helpful
This is about as simple as it gets. I used farmstand shallots and the first garlic of the season. I made quinoa, and used plain water instead of broth, because I made a vegetarian dinner. Delicious, and easy -- what's not to like about that? Thanks, Kate!

Very good recipe. I had to omit most of the garlic as I'm nursing a baby who doesn't care for it, but it was good. I added some roasted mushrooms but other than these two change left it alone. I used quinoa and made sure to toast it well. We took it to a friend's house to add to the dinner and it was loved by all, including children!

This did introduce me to using barley as a side rathter than rice. The instructions were clear and the texture of the finished product was great. However we felt it was a bit bland made as stated (our personal tastes I'm sure). I mixed with the ingredients for Cajun rice that I make and it is more to our spicier tastes now. Thank you for a starter for something new on our menu.