Toasted Quinoa (Or Barley) Pilaf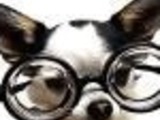 From Connie Guttersen's "Sonoma Diet," this is a very delicious, very healthy side dish with no saturated fat.
Directions
In a large saucepan, cook shallots and garlic in hot oil over medium heat until tender.
Carefully stir in quinoa or barley.
Cook and stir about 5 minutes or until quinoa or barley is golden brown.
Carefully stir in broth, thyme, and bay leaf and bring to boiling; reduce heat.
Cover and simmer about 20 minutes or until quinoa is tender and fluffy (cook barley about 10 minutes or until tender and liquid is absorbed).
Discard bay leaf.
Gently stir in roasted peppers.
Season to taste with kosher salt and black pepper.