Toasted Pecans in the Microwave!!!
Ambervim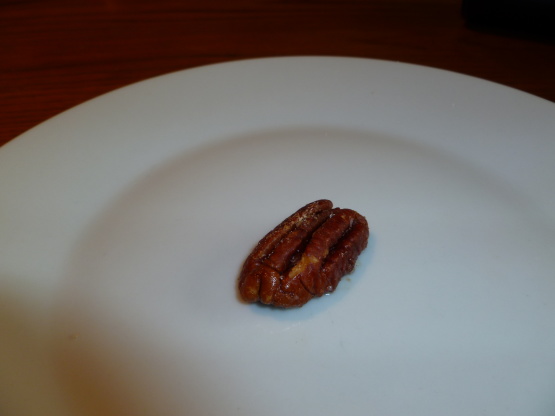 This has to be the EASIEST way to toast pecans..

I read Luckey Clovers review and it was spot on - this was the first time I used the microwave to toast nuts and they turned out perfect. So easy will never do them anyway else from now on.
Mix everything in microwave proof dish and cook for 3 minutes on high.
Stir.
Cook 3 more minutes.