Prep 10 mins
Cook 20 mins

Have no idea were this came from as I have been making for so many years. This is an inexpensive side dish, that can easily be made into a main dish by topping with precooked chicken fillets, and sliced mozzarella, and then baked. The toasting of the Fideo is really what makes this dish. * Post script: This recipe does call for a lot of olive oil which can be cut down, but keep in mind that you need a fair amount to fry the noodles and give them that wonderful toasted taste.
Directions
Pan-fry the coils in oil until golden brown, remove from pan and set aside.
In original pan bring tomatoes, water and salt to a boil.
Return pasta to pan with boiling tomatoes. Simmer, semi covered, for about 10 minutes. Stir occasionally with a fork to separate coils and keep noodles from sticking. Liquid should be absorbed and pasta tender.
Remove from heat, cover and let sit 10 minutes before serving.
Reviews
Most Helpful
What a lovely taste experience Debbwl. We had never eaten toasted pasta before, it was delicious. The recipe was quick and easy to make. The pasta was light, tender and subtley flavored. Next time I make this I will add some crushed red pepper flakes and garlic to the dish. I did season with coarse sea salt and ground black pepper. I can't wait to try this baked with chicken and cheese. Thank you so much for sharing your tasty dish.
We enjoyed this for lunch today for Buddha's birthday (he's officially my 'old man' now, lol). I reduced it by half and used 1 can of diced tomatoes which I seasoned with crushed red pepper and italian seasoning (I should have added some minced garlic too). We love lots of olive oil so the amount was just right. After the pasta browned, I just added the remaining ingredients to the pot, saving a couple steps. I also topped it with lots of fresh parmesan before serving. Buddha really enjoyed the 'toasted' flavor of the pasta, for me it was just so-so and I would make it for myself without the toasting part. We both agreed that we could not relate this to spaghettios, but rather to a homemade and much more flavorful hamburger helper (without the hamburger meat). Overall, this is a great and very unique recipe. Thanks for sharing such a versatile dish. :)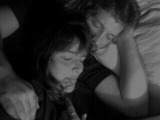 I needed a light dinner to go with a salad, and this was perfect. We grated lots of fresh parmesan on top. The softness of the noodles, the tang of the parmesan, and the sweetness of the stewed tomatoes all combined to make this pure comfort food; very reminiscent of spaghettios, only better! A great kid-friendly dish if your kids don't mind the chunks of tomatoes (mine didn't!). I had a slight problem with the recipe; either there's an error in it, or the amount of oil is just not to my taste. After toasting the fideo, my pan had LOTS of oil left. I didn't know what to do with it - I knew we wouldn't like the pasta that oily - so I poured it off before proceeding. It was about 2/3 of the original amount, so next time, I would start with about 3 TB of oil instead of the 1/2 cup called for. So for us, this dish was healthier than the nutrition facts show, as our fat grams were probably about 7 per serving. Thanks for sharing this recipe!