I'mPat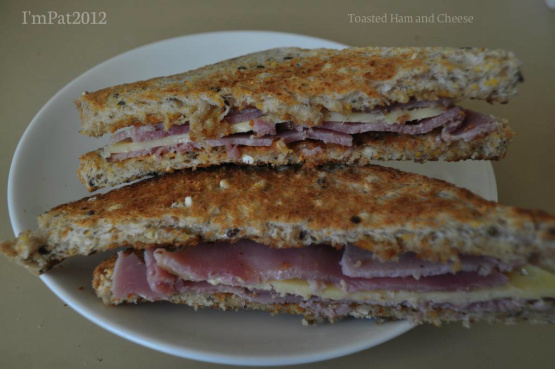 The original of this recipe was seen in the 2007 Taste of Home The Busy Family Cookbook, but has been changed a bit to suit our tastes.
Top Review by PaulaG
What a yummy sandwich. This was made using a whole grain, gluten free bread. The combination of flavors is wonderful.
Spread one side of TWO slices of bread with the mayonnaise, then onto the mayo side layer the ham, cheese & onion.
Spread one side of the remaining TWO slices of bread each with a teaspoon of the horseradish sauce.
Place the 2nd slice of bread horseradish-side down over the onion, then on the outer sides of the sandwich, spread the softened butter evenly.
In a skillet over medium heat, toast the sandwiches for about 5 minutes on each side or until the bread is lightly browned & cheese has melted.