Toasted Cabbage Hungarian-Style
Rita1652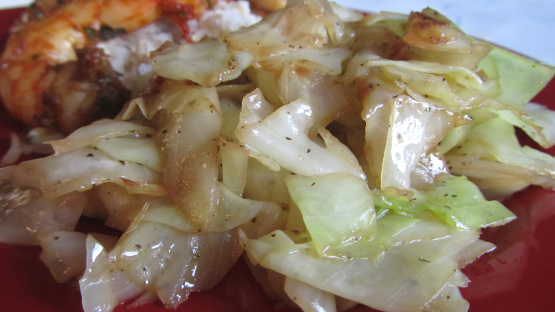 From an old Sunset International Cookbook. The addition of sugar balances the strong flavor of the cabbage. Tinged with gold, this toasted cabbage makes an excellent accompaniment to chicken, pork, etc. Time consuming but worth the effort.
In a large bowl mix the cabbage and salt. Let stand for 30 minutes. Pour into a colander and rinse cabbage under cold running water, squeezing out as much water as possible. (You can also use a salad spinner to remover the excess water. ).
Melt butter in a wide frying pan over medium heat. Add the cabbage and cook uncovered stirring occasionally until cabbage is a bright green color and limp, about 20 minutes.
Add sugar and pepper. Cook, stirring frequently, until the cabbage is soft and lightly browned about 30 minutes longer.