unshods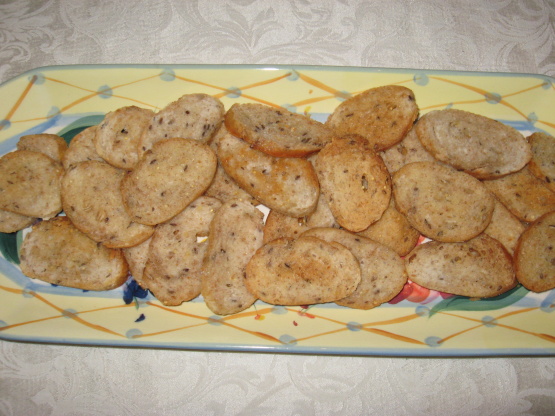 This is a great Pampered Chef recipe and tastes wonderful served with Hot Pizza Dip. It is quick and easy, a perfect combination!
Preheat oven to 375 degrees.
Slice bread into 1/4 inch thick slices.
Place bread slices on baking stone or pan.
Brush tops lightly with olive oil-if you do not have a pastry brush, you can pour some olive oil into a bowl and simply dip the slices in it.
Bake 10-12 minutes or until slices are lightly browned.