alligirl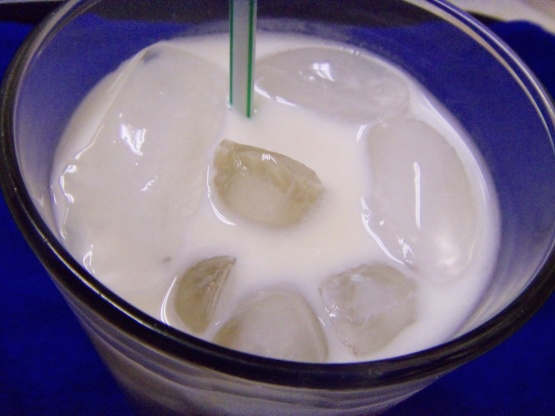 Ahhh...this drink goes down smooth and is sure to please! This is one of the drinks that I make most often, especially in the colder months when I am not in the mood for something fruity. I first had this drink on a cruise through the Mediterranean, and this is the closest I can come to replicating it. Both DH and I love it, as it is neither too strong or too sugary/fruity. Feel free to alter the ratios to your own enjoyment! The taste can change a lot based on how much of each liquor you add.

I've always loved the creaminess in a toasted almond, and this one is especially potent, with the addition of irish cream. I enjoyed this version and will put it in my 'MAKE AGAIN' cookbook! I may try it this summer, whizzed in the blender, as a frozen drink! Thanks for sharing, Oenophilly.
Put ice cubes into a glass (about the size of a regular drinking glass).
Add all liquor and then top off with the mixer.
The creams will (obviously) give you a much richer, creamier drink. DH uses almond milk because he is lactose intolerant, and the taste compliments the amaretto. It can be found in the dairy or baking section of most groceries. Milk is also okay, but it will taste thinner and weaker.
Stir thoroughly to mix ingredients.
Enjoy!