Toast With Tomatoes and Cream Cheese
twissis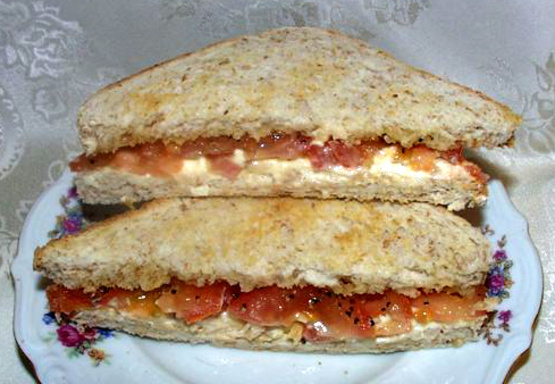 This is an easy sandwich to put together, that we like to have for brunch, but it can be eaten at any time. It is especially good in the summer when the tomatoes have lots of flavor.
Toast the bread slices, and while still warm, spread both pieces of toast with some or all of the butter.
Take one slice of buttered toast and spread with some or all of the cream cheese.
Top with thin slices of tomatoes.
Add salt and ground black pepper to taste.
Top with the other slice of buttered toast.
Eat at once.