Tj's Moist Mexican Cornbread
Prep 15 mins
Cook 45 mins
This is the recipe I came up with when trying to decide on a good mexican cornbread recipe...wonderfully moist with a delicate sweetness...not hot, but you could adjust that.
Directions
Preheat oven to 350 degrees.
Lightly oil a 9x13 inch glass baking dish.
Put dish in oven and let it get hot while mixing ingredients.
Once all ingredients are mixed, pour into baking dish and bake fro 45 minutes, or until toothpick inserted into center comes out clean.
Most Helpful
This is very good - lots of flavor. It's so heavy and moist, it's almost like a casserole. It does not lend itself to slicing and toasting. It's best enjoyed warm. Thanks for a tasty and satisfying recipe!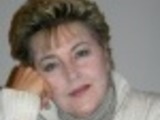 I thought this was excellent! I really liked the addition of creole seasoning (I used cajun)but had to omit the jalapenos due to a 3 yr old eating this with me. Thanks for a yummy cornbread recipe!