Tirokafteri (Greek Feta Dip)
Boomette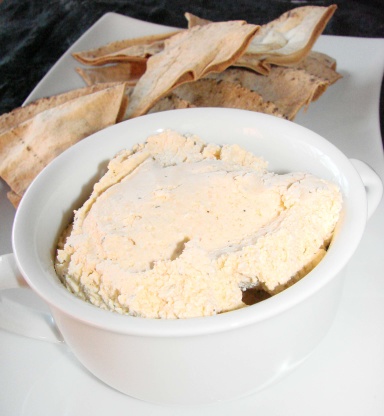 This is a classic Greek appetizer using of course feta.My mum used to make this often!

I made a half-quantity of this delicious spread/dip and DH and I loved it! Used a hot banana pepper and a very creamy-mild feta (Dodonis Brand). Great meze!
Firsty, put the feta in a bowl with water. Let it stand for 1 hour. Then drain and cut in cubes.
Grill or fry the pepper,remove the seeds and cut into pieces.
Put the feta cubes in a electric mixer bowl , add the pepper in pieces and begin beating.Add the vinegar and gradually the olive oil.
In the end add the oregano and stir.
Ready! It can be kept covered in bowl in the fridge for up to 5 days.