Very easy to put together. This is trifle, and not the same as the Tiramisu dish we all know. A high dish will give you three layers, in a low dish you will probably end up with two. The recipe I found in a magazine, the recipe there uses 2 cups of custard but I like to use three, it is really to taste. Here in the Netherlands we can buy the custard ready made in cartons (vanille vla) If that is not the case in your part of the world you will have to make the custard or use a vanilla instant pudding.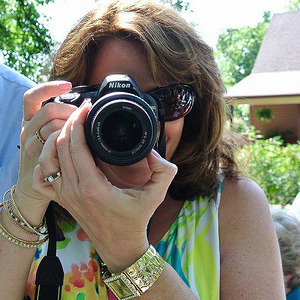 A lovely dessert! I wasn't able to find mascarpone so I used Recipe #28620 to make a substitute. I also used 3 cups of vanilla instant pudding instead of the custard. Because I was going to be serving it to children as well as adults I cut the amaretto back to 3 oz. and increased the coffee amount by 3 oz. to make up for it. I felt this was a nice balance as there was still an amaretto flavor present but it wasn't so strong that the children couldn't enjoy it too. I was a little heavy handed with the grated dark chocolate but no one seemed to mind. Hehe! Thanks for sharing this terrific dessert recipe Pets!
Mix the coffee and liqueur in a wide dish.
In another bowl mix the mascarpone with the custard until smooth using an electric hand mixer.
Take about a third of the sponge fingers and dip them in the coffee/liqueur mix and line the bottom of a glass dish with them, drizzle a bit more of the liquid over the sponge fingers.
Now sprinkle over a third of the chocolate followed with a layer of the Mascarpone/custard mix.
Repeat twice.
Chill for at least 2 hours or up to a day.
Just before serving sprinkle with the almonds and more chocolate.