I had the real stuff the other day. It was good, with all those calories but I think this one will be just as good.....and much healthier!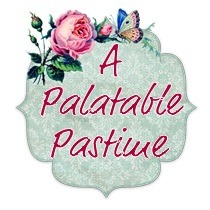 This was very good! I bought a sugar-free angel cake at Wal-Mart to save time (I am oh so very late making this already!!) although I had found a recipe on RZ I had intended to use to make my own. Oh, and I used the Splenda brown sugar blend for the brown sugar. It is a LOT easier to make tiramisu this way, and much healthier too which is a plus. I do think when I make this again I will double the mascarpone and cream cheese mixture. Very nice! Thanks so much for sharing, CJ, and I apologize for being late, however hectic life has been lately. ~Sue
Cut sugar-free angel food cake into one-inch cubes.
Set aside.
Dissolve instant coffee in hot water.
Chill in refrigerator.
Combine mascarpone cheese and cream cheese in a medium mixing bowl.
Beat until smooth.
Add 2 tablespoons chilled coffee, brown sugar, Splenda Granular, and vanilla.
Mix well and set aside.
Pour remaining chilled coffee into a 9x13 inch pan.
Assemble Tiramisu:.
Quickly dip half of the angel food pieces into the coffee.
Remove immediately and place in a medium glass serving bowl.
Spread half of the cream cheese mixture on top of the angel food cake pieces.
Sprinkle with 1 teaspoon cocoa powder.
Repeat process with remaining angel food cake, cheese mixture and cocoa.
Cover and chill for three hours or overnight before serving.