Tims' Mom's Blueberry Muffins
rileyk2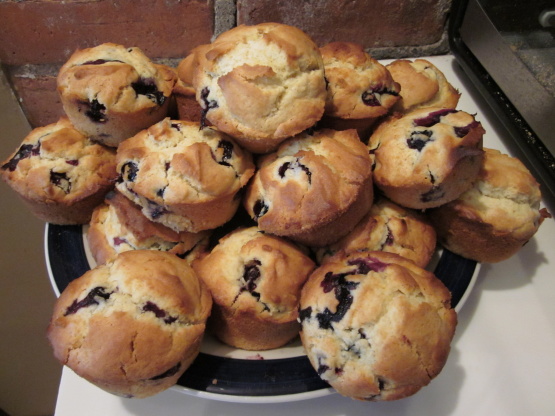 My son is a chef in Louisville, and he loans this recipe to his friends this is the title they give it! The second best part about these muffins(the best part is eating them) is going to the blueberry farm and picking your own blueberries! Its great fun and the kids love it!
now that what l call a nice recipe close to mothers dY
Cut butter into flour,sugar,baking powder and salt.
(like you do for pie crust) Add egg,lemon,milk vegetable oil and vanilla, stir just til moist fold in blueberries.
Bake in well-greased muffin tin at 400 degrees for 20 to 25 minutes.
muffin cups will be about 2/3 full.