Tillie's Yellow Squash Casserole
Bliss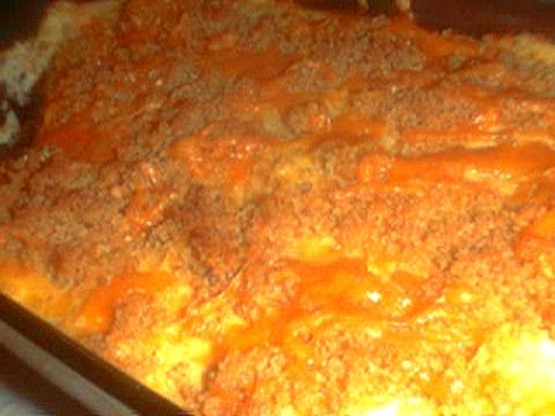 Mom used to go to Church with Tille. She made this casserole for us once, and I've been making it constantly ever since.

Thanks for posting this so that my boyfriend and I could try something different. After reading the previous review I made some changes to the recipe. First, I boiled the squash/onion mixture in some leftover homemade vegetable broth, and used about 1 cup of the liquid. Next, I added a heaping spoonful (don't know exact measurement) of Emeril's Bam seasoning to the squash after cooking. I also added another tablespoon of flour and mixed that together with the wet ingredients before adding to the squash (to avoid flour clumps). In the last 10 minutes, I added a layer of cheese and then crushed saltines. After broiling the saltine crust for about 2 minutes, I added a small layer of crunchy friend onions and finished broiling. Yum!! The mixture did turn out very moist and soft, like a dressing, but it was very good.
In saucepan, bring water, squash, onion, and salt to boil.
Cover and simmer until squash is tender (20 min.).
Drain and mash.
Mix in pepper, 1 tbs. butter, flour, eggs and milk.
Set aside 3 tbs. cheese, and put rest in squash.
Pour into buttered dish.
Bake at 350° for about 30 minutes.
Mix 2 tbs. butter with bread crumbs.
Sprinkle over casserole and then sprinkle rest of cheese, and bake 5-10 minutes.