jenne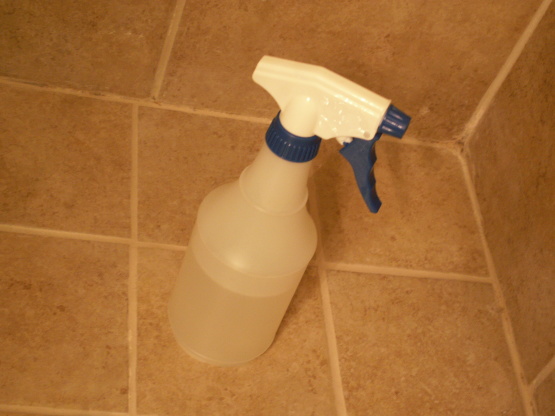 A great and inexpensive substitute to commercial cleaners.

I have a medium gray textured tile kitchen floor with a very light gray grout. Five years of grime, coffee, tea, etc. has left it pretty nasty looking. Found this recipe and thought I'd give it a try. And WOW! It not only works, but it works great! My floor now looks like it did when new. I submitted a picture of the floor half done to show the results. Hopefully it'll be approved and posted.
Thank you for a great recipe.
Combine in a gallon container,do yourself a favor, and put the water in FIRST!
Shake.
Don't get it near anything with BLEACH!
To use: Fill a spray bottle, spray onto tile/grout- wipe with a damp cloth or sponge, or use a scrub brush.