Redsie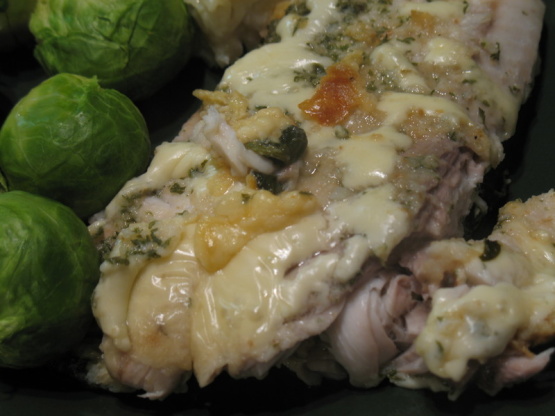 Got this form another website and changed it. You could also use cod with this.
Preheat oven to 400°.
In a small bowl, mix the spinach, 1/2 C cheddar cheese, 1/4 C bread crumbs, egg, onions and garlic powder.
Spread the mixture into the bottom of a 9-inch square or 7x11-inch baking dish.
Arrange the tilapia on top of the spinach and season with tarragon, parsley, salt and pepper.
Top with the remaining cheddar cheese and bread crumbs.
Cover and bake 15-20 minutes, or until fish flakes easily with a fork.