Tilapia (Family Favorite)
jrusk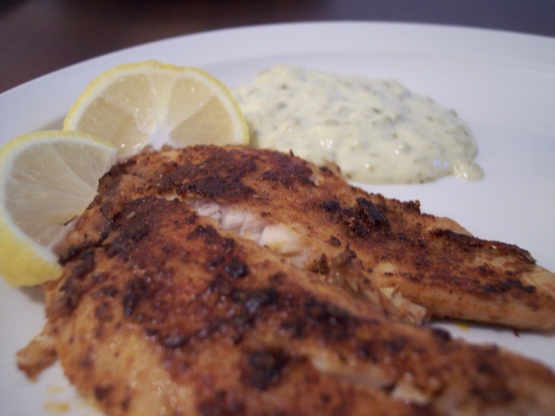 All you need for this is one spice! This is how my mom cooks it for our family and everyone loves it. So simple and tasty, Even though I make it myself hers always taste better!
Heat oil in skillet over medium heat.
Sprinkle Old Bay seasoning on both sides of Tilapia. More or less seasoning depending on how spicy you pefer it.
Cook for 4-5 minutes on each side. When fish flakes it's done.
Serve with lemon wedges.
Note: To reheat this, broil for 8 minutes and it's perfect.