Tilapia Crusted With Almonds
Rita1652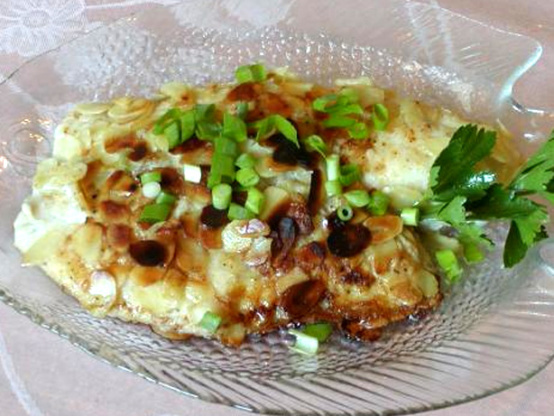 I made this with concerns of getting more Calcium into my diet. Almonds have 80 mg per 1 ounce. The almonds toasted up so nice giving this dish great flavor.

Very good & very easy! I even made some and froze them. They thawed & cooked just as well as the fresh batch.
Season tilapia with salt, pepper and old bay.
Dust with flour then dip into egg.
Press almond slices into the fish.
Heat butter and oil in an oven proof pan.
Carefully (so not to lose any almonds) place fillets into hot pan brown for 1 minute and flip gentle (again so not to lose any almonds) squeeze half of the lemon on the fish and place in a preheated 350 degree oven for 10-15 minutes.
Remove gently to a platter squeeze remaining lemon.
Garnish with scallions and serve.