Swirling F.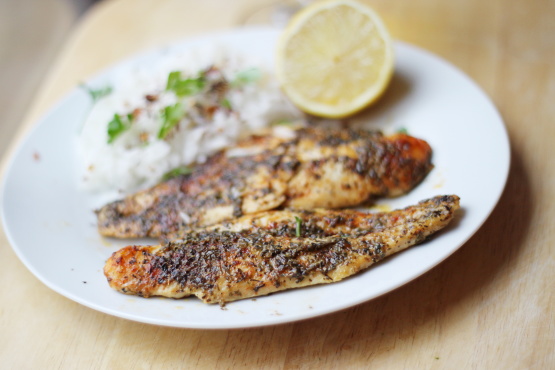 Very good recipe, and very tasty. The tilapia itself is a softer fish, so if it's baked just long enough, the batter gives it a slight crust. I don't mind spicy foods at all, but thought it was going to be too spicy for my wife as written. However, I went ahead and made it to recipe anyway, and it turned out fine.
Combine oregano, chili powder, cayenne pepper, and salt.
In a shallow bowl combine the melted butter and lemon juice.
Dip fish into butter mixture,then press into the spice mixture.
Place in a shallow casserole sprayed with non-stick cooking spray.
Bake at 450 degrees for about 15 minutes, or until fish flakes when pressed.