Edesia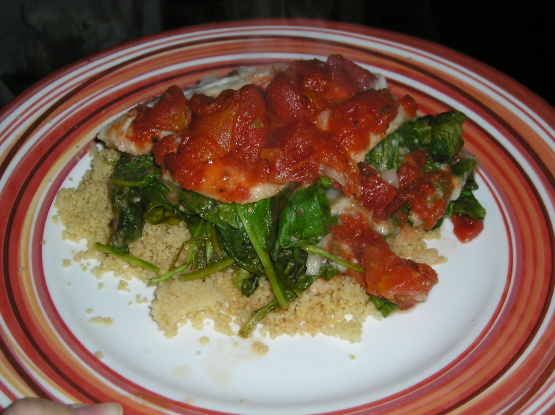 I don't remember who told me about this recipe, but thank you who ever you are. I have added shrimp and scallops to this dish at times. I always get requests for this one.

I thought this was an alright recipe. I liked the flavor of the tomatoes but I wanted more. I think if I make this again I'll definitely follow the reviews instructions to cook the spinach with seasoning separately
preheat oven to 350.
spray or oil 13x9 baking dish.
place spinach in dish.
then tilapia.
sprinkle with cheese.
then tomatos and onion.
cover with foil and bake 15 min, remove foil and cook until fish flakes. enjoy.