AmyMCGS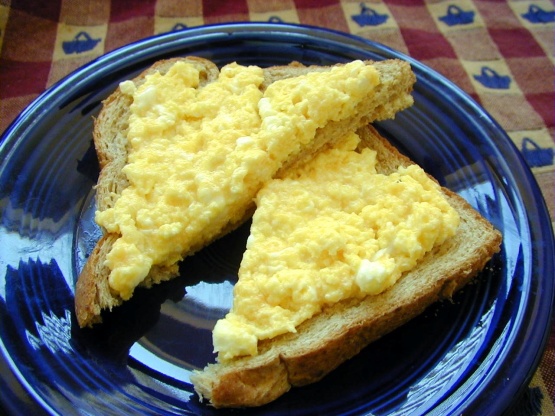 This is a tasty breakfast/snack item that can be put together in minutes! It was my daughters (Tia) favorite breakfast when she was little. She now makes it for her kids, and enjoys it still.

Easy to make with wonderful flavor - such good flavor that no salt,pepper or other seasonings are needed. I used Jarlsberg cheese with the egg, and put whole wheat toast on the side. A non-stick skillet is essential. Thank you, Tia, for such a fresh, healthy new way to prepare eggs. I look forward to making this with other cheeses as well!
Put water in hot skillet.
Add cheese and stir until melted.
Add beaten egg and'scramble' until creamy and lightly set.
Spread on warm toast.