Diana 2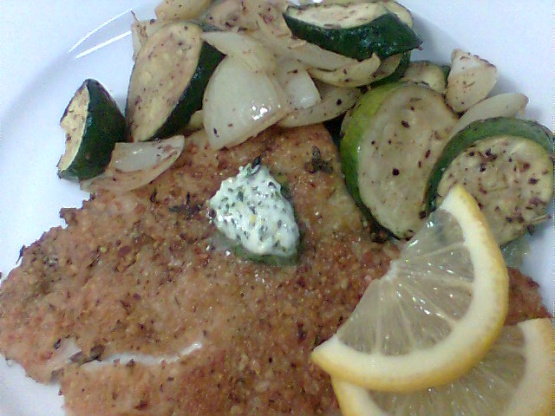 This butter is great served on steaks. This needs at least 2 hours for flavors to blend, time not included

An extremely delicious garlic butter! I love the addition of thyme very much. Used this with an open face turkey sandwich and will try it with fish, too. Thanks for posting!
Made for Spring into Spring with Garlic and Soy /Diabetes Forum).
Mince garlic and mask to a paste with salt using a heavy knife.
Transfer to a food processor along with the remaining ingredients and blend.
Roll into a 6-inch log in a sheet of plastic wrap, tisting the ends closed; Chill, covered, at least 2 hours for flavors to blend.
Bring to room temperature before using.