Thyme and Garlic Roasted Potatoes, Brussels Sprouts and Carrots
GaylaJ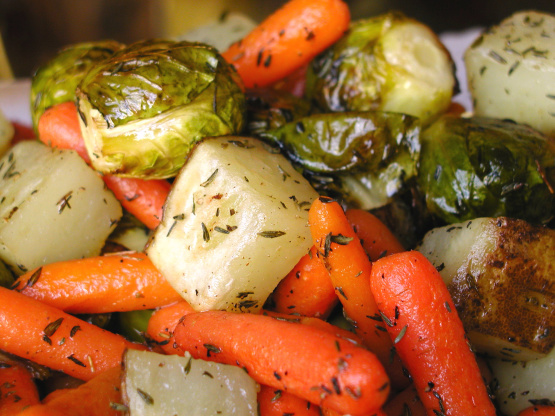 Delicious, healthy and easy.

Yummy!!! Very easy, great combo, & beautiful flavors!! Sprinkled with some salt & pepper for pure happiness! thanks!!
Preheat oven to 220 Degrees Celsius Line large roasting pan (you may need 2) with baking paper.
Mix all ingredients (except garlic) together and spread vegetables over the trays in a single layer.
Roast for 20 minutes.
Add garlic and roast a further 20 minutes until golden and tender.