Threesies M & M Fried Rice for 3 (Mandarin/Mexican)
Bergy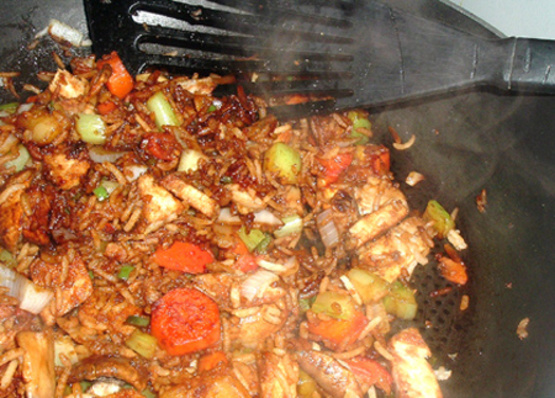 This recipe has never seen Mexico or China just the inside of my fridge but when I made it tonight I thought it ended up good enough to eat and post. It's one of those clear out the older veggies etc. and create a new dish!
Spray a large skillet or wok with veggie oil (I use lite olive oil).
Add all the ingredients except the sauce and cook over medium heat, turning the contents frequently for about 20 minutes- don't over cook but the purpose is to reduce the moisture so you have FRIED rice not mush Add the sauce, add a bit then taste and adjust to you likeing.
Adjust seasoning (Salt& pepper).
Serve hot.