daggle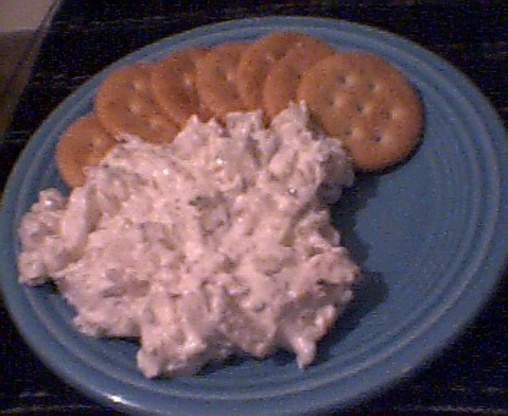 I was assigned the "cheese and crackers" duty for the family parties last year, and this one was one of three everyone wanted the recipe for. Originally it came from a checkout-lane cookbook, but I adapted it some and we like it better.

What a wonderful spread. Sometimes, simpler is better. I didn't have the chive spread so I used 8 oz. reduced fat cream cheese, added some dry onion soup mix and added my garlic and onion chives. I did let it sit for a day in the refrigerator to let the flavors blend. I was afraid the so much onions would be over powering but it doesn't.
Heat oil in a nonstick skillet over medium heat.
Add onions and cook about 5 minutes, stirring occasionally, until tender.
Stir in parsley and cream cheese spread until smooth.
Spoon into serving dish.
Can be served warm, but better cold with your choice of crackers.