Three-Onion Crossroads Potatoes
Prep 10 mins
Cook 20 mins

From The Hippy Gourmet's Quick and Simple Cookbook for Healthy Eating by Bruce Brennan & James Ehrlich, c. 2007. "Your friends won't mind a onion-breath kisses if you make this dish for them, so share the food and share the love! This is best prepared in a nice thick pan, such as a heavy wok or iron skillet, so that the heat cooks the potatoes evenly. Served with scrambled tofu or eggs and some fruit, this is a delicious side dish."
Directions
Heat a large frying pan or wok over a medium flame. Add the olive oil and stir-fry the potatoes for about 10 minutes, or until they're tender and beginning to brown nicely on the edges. Gently stir in the onions, garlic and paprika. Continue cokking until the potatoes are thoroughly browned and the onions are soft and golden, about 5 minutes more. Season to taste with salt and fresh pepper. This dish is best served hot off the stoe, but it's also easily reheated.
Reviews
Most Helpful
This is a great potato dish! If I am making home-fries, I usually microwave the taters for 3 to 4 minutes, then cube them or slice them and proceed with the recipe...cuts back on the stove top time. Thanks for posting, NELady.

I halved the recipe, and found this really delicious. We had some for breakfast and then later on in the evening I reheated it with leftover meat loaf. I will be making this again!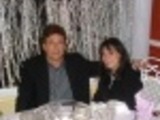 I also cut the recipe down to serve two. Very delicious potato dish for breakfast. Served it with fried eggs and sausage patties. I cut my potatoes a bit larger so I adjusted my cooking time. Made for PRMR tag game. Thanks for posting. :)