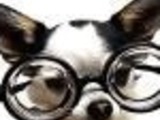 From the Silver Palate Good Times Cookbook, this dish is a wonderfully rich and fragrant side dish for a festive meal. It is wonderful as an accompaniment to a roast of beef or poultry.
Directions
Preheat oven to 350°F
Butter an 8 cup baking dish with 1 tablespoon of butter.
Make a layer in the baking dish, using a third each of the yellow onions, red onions and leeks.
Sprinkle the layer sparingly with salt and pepper and top with the Havarti.
Make another layer of the onions and leeks. Add a little more pepper.
Top this layer with the Boursin.
Layer the remaining onions and leeks and top with the Gruyere.
Dot the top with the remaining 2
tablespoons butter.
Pour the wine over all.
Bake for 1 hour.
Cover the top with aluminum foil,
if it gets too brown.
Serve immediately.
Reviews
Most Helpful
Fantastic response to this dish.... I added sliced potatoes the first time and had no leeks the second time so added potatoes and spinach. Used havarte, fontina and allouette garlic and herb with a good Sancerre for the wine. Onions will never go to waste in my house again!!!! Thank you for this yummy gem.

My family has used this recipe as a Thanksgiving and Christmas side dish for as long as I can remember. It's a family - and crowd - favorite. Over the years we've found ways to make the prep easier : I highly recommend slicing your onions and leeks in the food processor. It saves a ton of time AND tears! Also, if you buy the havarti and gruyere sliced you can lay them across each layer and forego the shredding process (but if you buy in blocks I recommend sending them through the food processor as well). We usually assemble the casserole a day or two in advance and let it hang in the fridge or cool garage. And every now and then I pour some of the wine over the top so the onions can soak it up for those 24-48 hours, and then add a little more right before baking. Don't expect any leftovers with this recipe. Our family usually makes a second 8x8 portion that we bake the next day just for us...shhhh! Don't tell :)
Delicious side dish - I made it to accompany meatloaf and loved the cheesy-oniony bites with the meat. I used a combo of cheeses as I can't get havarti here. Mostly gruyere, with a bit of Irish Cheddar and mozzarella grated in. I found that there was quite a bit of liquid in the pan, but the onions were very fresh and dripping even as I was peeling them. Just drained the liquid off and ate it up! Thanks, Kate.