Three-Milk Cake (Pastel De Tres Leches)
Prep 0 mins
Cook 1 hr 15 mins
This is a Mexican or even Tex-Mex favorite dessert. The recipe was printed in a Houston newspaper and came from a popular local restaurant. To make this a little easier and quicker - substitute whipped cream for the meringue..it's still very tasty.
Directions
Preheat oven to 350 degrees.
Grease and flour a 13-by-9-by-2-inch baking pan.
Sift flour with baking powder.
In large bowl with clean beaters, beat egg whites until frothy.
Add sugar gradually, beating to form stiff peaks.
Add yolks, 1 at a time.
Slowly add flour and milk.
Pour batter into prepared pan and bake until edges are golden brown, about 40 to 45 minutes, Remove from oven and let cool on a rack.
Prepare Topping.
Pour Topping over cake and let sit until all the mixture is absorbed, 20 to 30 minutes.
Prepare Meringue and refrigerate.
Before serving, cut cake into squares and spread Meringue over each.
Garnish as desired with fresh berries and mint leaves.
Topping-------------------------H' .
Combine milks and sour cream (do not beat).
Use as directed.
Heat water in a saucepan. Add sugar and turn off heat.
Let sit until sugar is dissolved.
In clean electric mixer bowl with clean beaters, beat egg whites.
Slowly pour sugar syrup over egg whites, beating constantly until meringue holds stiff peaks.
Store in refrigerator.
This can be served immediately but is best made 24 hours ahead and chilled.
The meringue will keep, covered, 2 days in the refrigerator.
Most Helpful
In a word, excellent. I used heavy cream in the topping rather than sour cream. This is really a delicious cake.
This is very good! My problem was with the meringue;I made it the night befor & next morning it was liquid;made another batch & the same thing happened, but I will make it again and serve it with whipped cream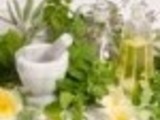 This is one of the most delicious things I've ever eaten! I made a few changes; I substituted cream for milk and omitted the sour cream. I didn't add the entire milk mixture and the cake was still incredibly moist. Thanks so much for posting this was a fabulouse recipe!