3 Reviews
Most Helpful
Newest
Highest Rating
In a word, excellent. I used heavy cream in the topping rather than sour cream. This is really a delicious cake.
This is very good! My problem was with the meringue;I made it the night befor & next morning it was liquid;made another batch & the same thing happened, but I will make it again and serve it with whipped cream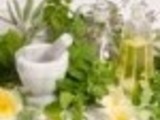 This is one of the most delicious things I've ever eaten! I made a few changes; I substituted cream for milk and omitted the sour cream. I didn't add the entire milk mixture and the cake was still incredibly moist. Thanks so much for posting this was a fabulouse recipe!
Three-Milk Cake (Pastel De Tres Leches)