Three-Ingredient Exciting Eggs
Ms B.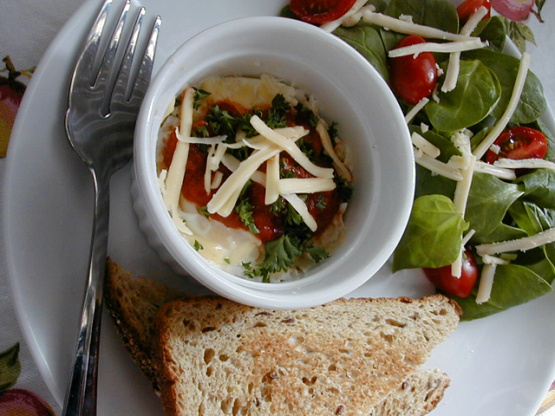 From SELF Magazine, a quick protein-filled, microwavable egg breakfast. Can be made individually or for a group.
Crack 4 eggs into individual custard cups
Top each egg with 1 tbsp cheese and microwave together on high for 2 minutes.
Microwave the marinara sauce for 30 seconds and spoon 2 tbsp onto each egg.
Garnish with parsley and extra cheese
Serve 2 eggs per person with one slice of whole-wheat toast, if desired.