Three-Ingredient Cocktail Sauce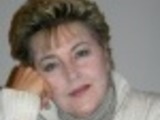 I've never liked the bottled cocktail sauces (too sweet, too salty, never spicy enough!), so I've been making my own for years.
Directions
Scrape lime to get approximately 1 teaspoon of zest. You can use a grater, but a zester really yields the intense flavor and no bitterness. Zest the lime BEFORE you cut it.
Pour catsup, horseradish, lime juice & lime zest into medium bowl.
Stir thoroughly.
Chill & serve with shrimp or other seafood.