Boomette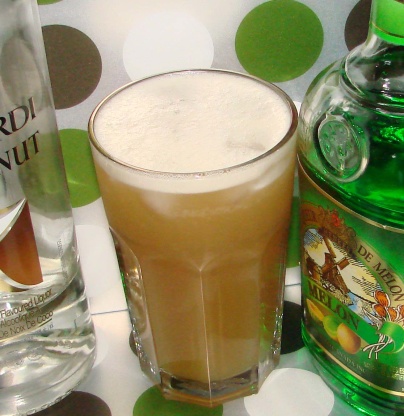 In honor of Gilligan and the crew.
1

fluid ounce coconut rum (I use Malibu)

1

fluid ounce peach schnapps

1

fluid ounce melon liqueur (I use Midori)

3

fluid ounce orange juice

3

fluid ounce cranberry juice
Add ice to a cocktail shaker until it is 3/4 full.
Add all the ingredients to the cocktail shaker; cover and shake vigorously.
Strain into ice-filled highball glasses.
Note--I have some silly plastic coconut shell glasses that I use for this drink; Fun for a luau type party.