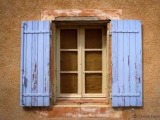 This was passed on to me by a friend who is a celiac sufferer. It uses rice as the crust and is great for brunch or as light summer meal...not sure where she got it but it tastes great. (I sometimes add a touch of nutmeg to the filling for a bit of variety) ETA (7/2/2014): I have seen that folks are having issues with the cooking time, so have adjusted accordingly.
Directions
Combine rice and boiling water in a 9" plate.
Cover and let stand 5 minutes.
Stir in salt, mozzarella and egg and use spoon to press and form into a pie shell.
Combine spinach, feta cheese, onion and eggs.
Mix well.
Pour mixture into rice shell.
Top with tomato slices and sprinkle with parmesan.
Bake at 400 degrees for 45-60 minutes, depending on oven.
OR microwave at HIGH for 10 minutes and let stand for 3 minutes before serving.