Three-Cheese Polenta Gratin Alla Genovese
The Scotto family gives this wonderful but easy polenta dish.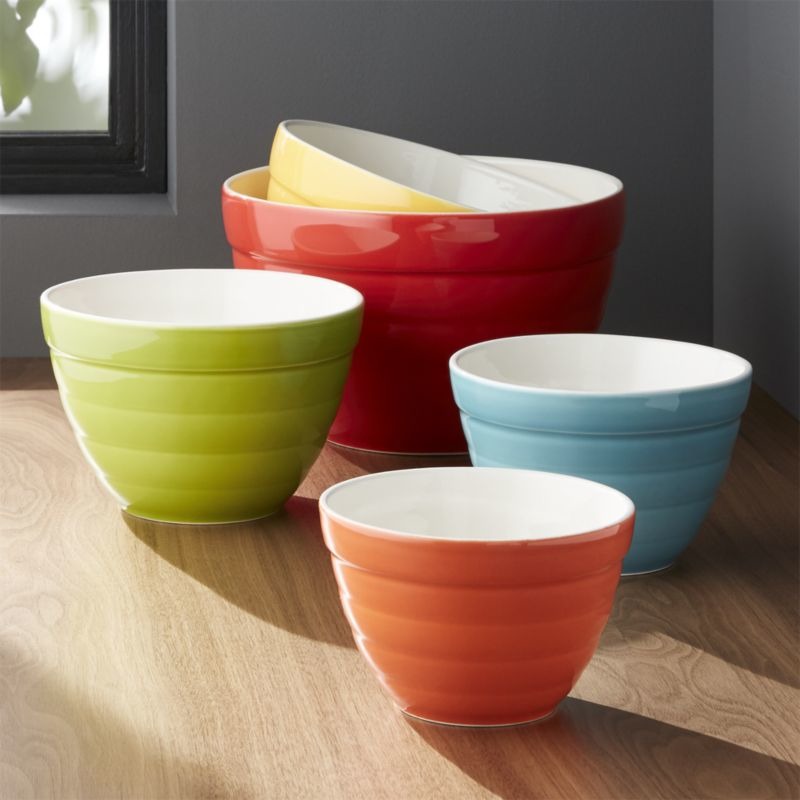 This seems like the same taste and texture of grits. It's a very loose mixture - not one to serve with a marinara sauce or to fry the next day, as it is too wet. As long as you know what to expect, it's good.
Preheat oven on broil setting.
Bring water, olive oil, and milk to a boil in 4-quart sauce pan. Add polenta in a thin stream, stirring constantly with a whisk. Lower heat and cook while stirring until polenta is thick as porridge, about 5 to 7 minutes.
Remove from heat and whisk in ricotta evenly through polenta then fold in mozzarella and fontina; cheeses will begin to melt. Season with salt and pepper.
Butter an 8x12-inch casserole or gratin dish evenly. Pour hot polenta into casserole and spread evenly with a spatula. Sprinkle grated Parmesan cheese evenly across top of polenta. Place in oven on broiler setting on middle rack and bake for 3 to 5 minutes, or until top of polenta is golden brown. Remove from oven, set aside for 5 to 7 minutes and then serve. Letting polenta rest will allow cheese to melt evenly inside casserole, which also needs to cool down because of it being so hot.