Junebug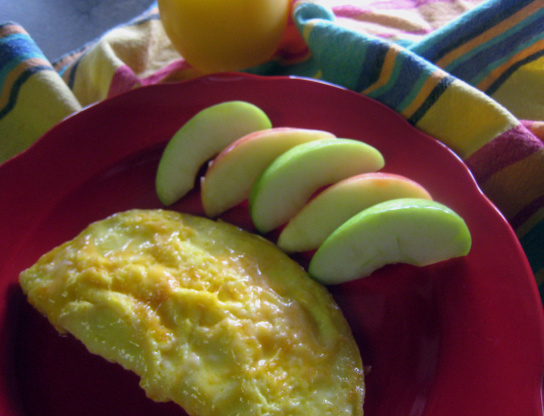 Simple, elegant, delicious!

Top Review by Kim127
This was the best looking omelet I ever tried to make! Actually looked like an omelet and not a pile of eggs on the plate, lol. I used mozzarella in place of the provolone, but other than that, made as directed. Cheeeeeseeeey goodness!
Using an 8-inch, non-stick skillet, melt butter over medium heat.
Add beaten eggs.
As the eggs begin to thicken, add the 3 cheeses evenly over the eggs.
As cheese begins to melt, and before the eggs get brown, flip or turn egg mixture over.
Continue to cook until the cheese melts.
Turn omelette 1 more time.
The finished omelette will be a nice yellow color with the cheese melted.
Serve immediately.