DuChick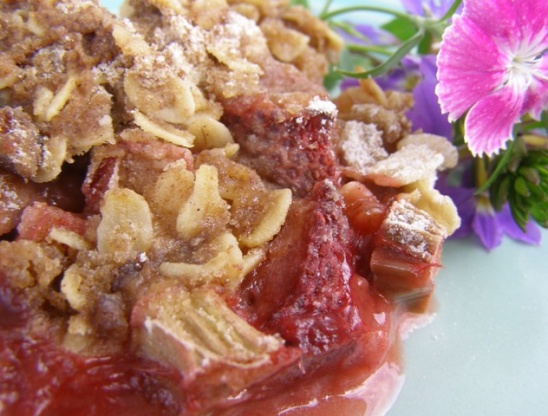 This is delicious . I once had it in Lake Louise and the other day came across it in a magazine in a Doctors office.

This was my first time making anything with rhubarb... after a taste of the raw rhubarb, I had doubts, but I figured that with the strawberries and apples there was a higher probability of success than straight rhubarb. I trusted the other reviews and was not disappointed! Everyone loved it and I will try it again! Thanks so much for a great recipe. : )
Slice the apples and place in greased 2.
5 quart baking dish.
Add strawberries quartered add rhubarb cut in 1 inch length,s.
Mix together sugar, flour and cinnamon and stir gently through fruit.
Mix together topping of oats, flour, brown sugar, cinnamon and nutmeg and sprinkle over fruit mixture.
Melt butter and pour over all.
Bake at 350 for 1 hour.