Three Bell Pepper Slaw With Chipotle Dressing
Ms B.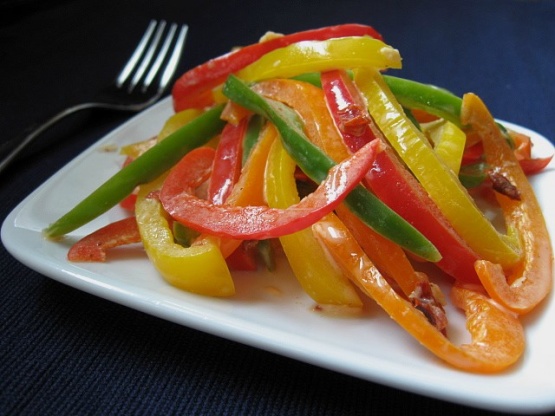 I first made this sauce to go with"chicken breasts with cornmeal crust and black bean salsa" ( posted) but it is so tasty and goes with so many things.

Served this as a side to Miss Annies Baked Chimichangas and it was delightful. There is a nice smokey flavor to this salad with a sweet/sour undertone. Used fat free mayo without a problem & I especially liked that there was no added oil or salt. Thank you Chef Debs for sharing the recipe.
Puree first 6 ingredients in blender.( can be made 1 day ahead and refrigerated).
Toss sliced bell peppers and dressing together in a large bowl. Cover and refrigerate about 4 hours.