Three Bean Mexistrone W/ Cornmeal Dumplings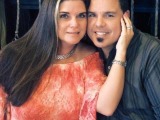 The dumplings do remarkably well in the crockpot. No one evens misses the meat! It's a full bodied vegetarian meal. You can even make it without the dumplings on top. Just grate parmesan, sprinkle and serve.
Directions
Put all of the soup ingredients in large crockpot.
Cover and cook on low for 8 hours.
Make dumplings by mixing dry ingredients in one bowl, wet ingredients in another.
Stir ingredients together.
In the last 30 minutes of cooking, drop dumpling mixture by teaspoon (in 8 equivalent size dumplings) into crockpot. Cover and cook for 30 more minutes.
No Peeking!
Most Helpful
This is a very good stew. My 10 year old liked it so much he took it in a thermos for lunch the next day. Easy to make, followed the recipe exactly. I think the dumplings could use a little something. Maybe some cheese or oregano. I'll try again and update then. Overall a very good recipe. Thanks for sharing!
I'm reviewing this for Holiday Tag. This is very good and spicy. I made this for my lunches, because DH doesn't really like beans. I omitted the black beans and used tomato juice in place of chicken broth, just because I had such a big bottle of juice. I froze it in individual servings. It makes much more than 4 servings to me.