Threadgill's Garlic Cheese Grits
Nimz1466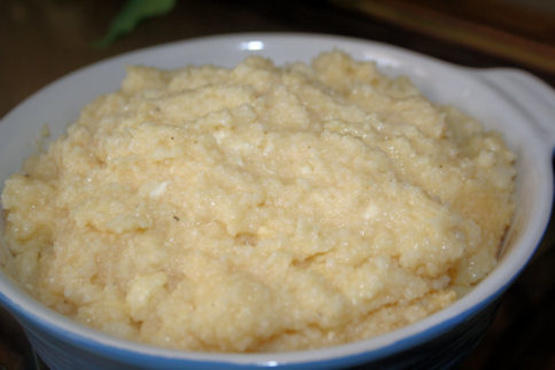 This recipe is from Threadgill's restaurant in Austin, Texas. The grits are cheesy and delicious. It's Southern cooking at its best.

My family loves these grits. They have made it to the table for almost every major holiday. Even my fussy father in-law raved about them.
Preheat oven to 350.
Bring water to a boil in a saucepan.
Add grits and return to boil, then reduce heat and simmer about 5 minutes.
Remove from heat.
Add all other ingredients, and put into a greased casserole dish.
Bake uncovered for about 45 minutes, stirring once after 20 minutes.