This is my Daddy's recipe. It makes a lot!!!! But soooo good!
Directions
Mix all ingredients together and refrigerate.
Flavors blend well if allowed to sit 3-4 hours.
Reviews
Most Helpful
Two things people from the south love...Thousand Island Dressing and getting their traffic tickets fixed. I tell no lies.

Perfection! Your daddy knew a good thousand island dressing when he tasted it. :) I made half of the recipe and it still made quite a lot! Even though I usually like Hellmans mayo over Miracle Whip, I do think it's important to use M.W. It helps give the base taste to the thousand island dressing. I didn't have pickle juice, so I added a bit more relish. Also, I just skipped the hard boiled eggs. I still thought the dressing came out very authentic. Yummy! ~Made for KK chef pick~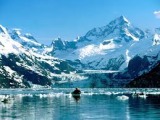 Oh boy, I love salads, and I love dressings, and this was unique and oh so lovely. Chili sauce really brings the taste up without being to harsh, and the sweet pickles addition is perfection. I halved this easily, and now wish I had more. Off to the fridge ~ to make more! I even used this as a dip for some tortilla chips. :) Made for *Everyday is a Holiday*