Thousand Island and Cheddar Baked Cabbage
Parsley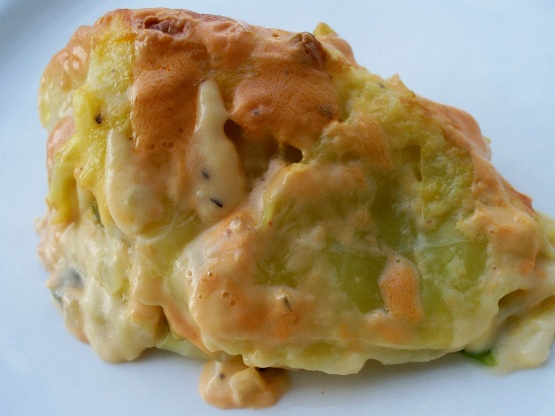 Just called "Baked Cabbage" in "Soup to Nuts." The dressing and cheese make it different from the other baked cabbage recipes posted here.
Cut cabbage into 8 wedges and place in a large saucepan with a small amount of water and salt and bring to a boil over medium heat.
Boil, covered, for 12 minutes, or until tender; drain.
Place in a 9 X 13 inch baking dish.
Meanwhile, saute green pepper and onion in butter in a skillet just until tender but not brown.
Stir in flour, salt and pepper and cook for 1-2 minutes, stirring frequently.
Stir in milk and cheese gradually.
Cook until thickened, stirring constantly.
Spoon this over the cabbage and bake at 375 degrees F. for 20 minutes.
Spoon salad dressing over the sauce layer and bake 5 minutes longer.